Database Statistics
Men
Women
Total
Players:
9558
7135
16693
Tournaments:
1686
1261
2947
Search other dates...
Find us on Facebook for more news
Latest News and Feature Articles
9/30/2016
Josh Binstock comes full circle in Toronto ahead of retirement
Lausanne, Switzerland, September 30, 2016 - From his University of Toronto days in the mid-2000s to the 2016 Swatch FIVB World Tour Finals in Canada's largest city, Josh Binstock has come full circle in his decision to retire from active duty.
Read more from fivb.com
9/27/2016
Brilliant Barbara, Fabulous Fernanda newest Brazilian beach duo
Rio de Janeiro, Brazil (September 27, 2016)—Still basking in the afterglow of winning the silver medal at the Rio 2016 Olympic Games, Brazil's Barbara Seixas has announced that her new teammate will be Fernanda Alves as the newest Brazilian bombshells attempt to qualify for the Tokyo 2020 Olympic Games.
Read more from fivb.com
View the News Archive...
Special Links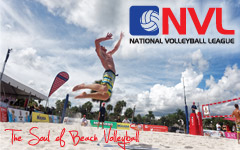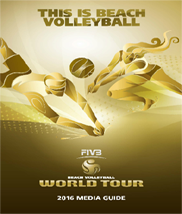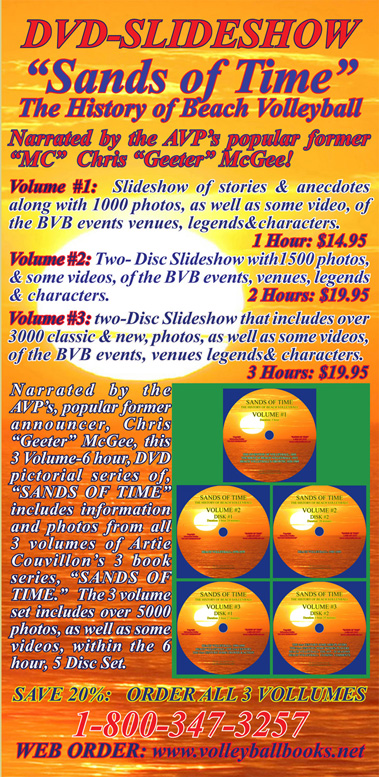 Upcoming Tournaments
Dates
Tour
Tournament
Gender
Purse
Oct 14-16
NORCECA
Norceca Beach Volleyball Circuit Saint Lucia, Pigeon Point
M&W
US$16,000
Nov 25-27
NORCECA
Norceca Beach Volleyball Circuit Trinidad & Tobago, Trinidad and Tobago
M&W
US$16,000
Jul 28-Aug 6, 2017
FIVB
FIVB Beach Volleyball World Championships, Vienna, Austria
M&W
TBD
End of 2016 Season